Sale!
The Invention of Evil [how the matrix began] By Henry E. Jones, M.D.
$21.99
Dr. Henry Jones' book "Psychological Evolution and the Invention of Evil: A Scientific Exposition", has been edited by Timothy Wingate Th.D, updated, referenced, and is now "The Invention of EVIL".
Evil is not what you have been told it is.
Evil wears a face of normalcy.
Evil hides in plain sight.
Evil has wounded you.
Evil has tricked you into wounding others.
Evil can be overcome with truth and the courage to act!
A no-holds-barred examination of; what Evil is and where it came from. How to recognize it and how to stop it. How to heal your mind from Evil's effects.
Purchase on Amazon [Affiliate Link]: https://amzn.to/37pv30R
SEARCH FOR A BOOK, PODCAST, ETC.
[FOR INTERNATIONAL ORDERS]
Shipping costs will vary. Please [send me an email] and I can get it calculated. Thanks!
THE NEW HOME OF ORA'S APOTHECARY
[AFFILIATE DISCLOSURE]
Liberty Under Attack Publications is a participant in the Amazon Services LLC Associates Program, an affiliate advertising program designed to provide a means for sites to earn advertising fees by advertising and linking to products on Amazon.com.
Check out The Vonu Podcast!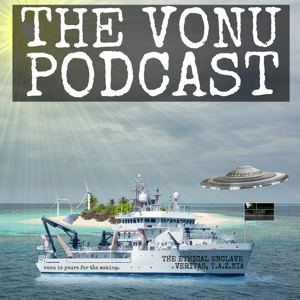 Trolls Terminated