Chronology of My Adventures in Illinois Higher Education Series
In honor of my decision to make today #AIHEday, I have decided to list the entire series here for easy access. At current, there are 16 editions (plus an anthology/audiobook) and this will be updated as more are written, which should be in the coming months. Enjoy!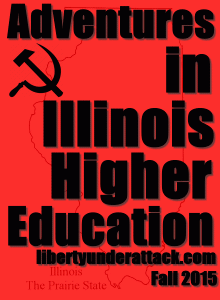 ---
For more great content like this, please consider donating to Liberty Under Attack. Alternatively, sign up for a free trial through Audible, receive a free audiobook, and help support us in the process. Also, make sure to sign up for LUA email updates. Lastly, feel free to gift us something off our Amazon wishlist.