3/3/2017 UPDATE: Cash Newmann was kind of enough to put his audio jiu-jistu on a good audiobook to make it a great one. The player and download links have been updated to reflect that.
---
The following is an audiobook production of Ben Stone's Sedition, Subversion, and Sabotage, Field Manual No.1: A Three Part Solution to the State, produced and narrated in part by Liberty Under Attack Publications. Below, you will find the players necessary to listen on this website, as well as download links to the audiobook. In the near future, it will be available as a podcast RSS feed, if the logistics are worked out.
Notes: To find out who's narrating what chapters, see below. Also, to download the files, open the download links, "right click" on the black background, and click "save as."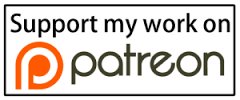 CLICK HERE to view/download the book for FREE.
---
Part 1: Peaceful Sedition
Part 2: Simple Sabotage
Part 3: Ethics Based Selective Irregular Warfare
---
Narrators
Part 1: Peaceful Sedition
Chapter 1 – Shane Radliff
Chapter 2 – Melissa Rajkovich
Chapter 3 – Dave Driscoll/Dianna Keiler
Chapter 4 – Jeremy Henggeler
Chapter 5 – Dianna Keiler
Chapter 6 – Shane Radliff
Part 2: Simple Sabotage
Chapter 1 – Merrick VanLandingham
Chapter 2 – Shane Radliff
Chapter 3 – Mark Taylor
Chapter 4 – Travis McQuivey
Chapter 5 – Travis McQuivey
Part 3: Ethics Based Selective Irregular Warfare
All – Kyle Rearden
Conclusion – Shane Radliff
---


Wallet Address: 13kpfpy1DtJ4rnrvMocfvwhFhttzLZe9Pw

Podcast: Play in new window | Download
Subscribe: Apple Podcasts | Android | Email | Stitcher | TuneIn | RSS