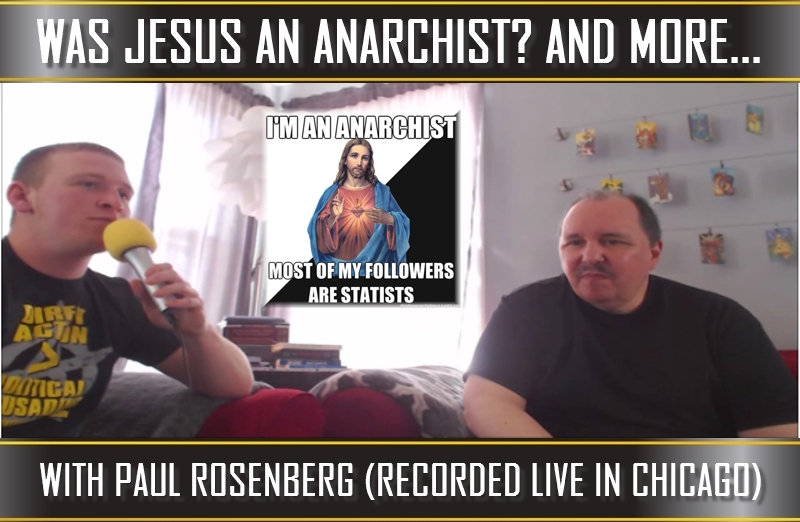 Podcast: Play in new window | Download
Subscribe: Apple Podcasts | Android | Email | Stitcher | TuneIn | RSS
Paul Rosenberg knows a lot about a lot of things. He's the proprietor of Crypto-Hippie, a terrific VPN service, a long-time crypto-anarchist, and the owner of Freeman's Perspective, a terrific website and regular email newsletter.
---
This podcast is sponsored by BadMirror.TV, a great tool for building Second Realms, vonu minicultures, agoras, etc.!
---
But Paul's knowledge goes far beyond just anarchism, cryptography, and technology — he's a Renaissance Man, specializing in history, philosophy, economics, religion and more.
In this in-person, video interview, we cover his take on Christianity, Jesus being an anarchist, the Bible being Natural Law, and also his contentions with modern marriage.
Please enjoy this conversation, share the podcast around, and consider financially supporting the podcast–we need YOUR help to keep this going. You can become a patron on Patreon for exclusive content by clicking the image below. You can also donate crypto-currencies by clicking here.