Podcast: Play in new window | Download
Subscribe: Apple Podcasts | Stitcher | Email | TuneIn | RSS
On this episode of Liberty Under Attack Radio, I'm pleased to welcome back Brett Veinotte from the School Sucks Podcast. For the past year or so, Brett has been living a quite nomadic lifestyle. He went on a road trip for his School Sucks Across America tour, attended two Renegade University Meetups with Thaddeus Russell, and just recently settled down in Pittsburgh, Pennsylvania.
We talked about why he decided to pursue such a lifestyle, the importance of being with like-minded individuals in physical space and time, the role past decisions have on limiting freedom, the role of education in personal freedom, our past missteps when trying to discuss the philosophy of liberty with "opponents", why I've decided to pursue van nomadism, and the freedom/growth a life of travel provides.
---
---
Please enjoy this conversation, share the podcast around, and consider financially supporting the podcast–we need YOUR help to keep this going. You can become a patron on Patreon for exclusive content by clicking the image below. You can also donate crypto-currencies by clicking here.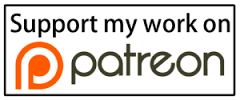 Show Notes:
Brett's Podcast
Direct Action Series #22 with Brett
The Underground History of American Education (School Sucks YouTube series)