Shane on the Freedom Feens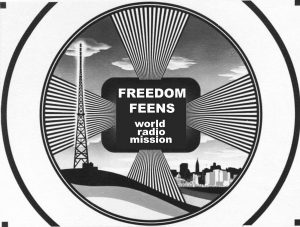 The following is from the August 8th, 2015 broadcast of Liberty Under Attack Radio, when we had on Lou Feen for the first time. I asked him, "What is the best strategy for restoring liberty?"
"Increase the State. Seriously…How did you become a libertarian/anarchist/voluntaryist/abolitionist, whatever you want to call yourself? Is it because the wrong people just happened to be in charge at this present time? One of Ben Stone's analogies is liberty is like oxygen. When you can breathe just fine, you don't think nothin' of it…It's when you can't breathe when you have that lack of liberty due to the increase in tyranny, that you realize that you have the need for liberty. It's actually the increase in tyranny, that has fueled the demand for liberty."
I had the pleasure of being a guest on the Freedom Feens this morning with Lou. Most of our discussion was centered around my Adventures in Illinois Higher Education series; in other words, the blatant advocacy for communism that is all too prevalent within this institution. Further, we discussed how some of these professors came to this idea, the destruction of critical thinking and reasoning caused by public indoctrination, and some of my observations within the philosophy field.
In the final couple of segments, Lou tells us about his experience at AgoraFest this past weekend, I discuss my first time at the Midwest Peace and Liberty Fest, and also promote another liberty event I will be attending this coming week, Anarcon.
It went quickly, but I thoroughly enjoyed having this in-depth discussion with Lou. I hope you find it enjoyable as well!
Please check it out and consider sharing if you find the information valuable. Laissez-faire.
---
For more great content like this, please consider donating to Liberty Under Attack. Alternatively, sign up for a free trial through Audible, receive a free audiobook, and help support us in the process. Lastly, make sure to support LUA via Patreon.

Podcast: Play in new window | Download
Subscribe: Apple Podcasts | Stitcher | Email | TuneIn | RSS