LUA Radio 10.27: Scientific Consensus, Part 2 w/ Dr. Stephanie Murphy and Darrell Becker

On tonight's broadcast of Liberty Under Attack Radio, we present part 2 of our scientific consensus series (or, science more generally).
Darrell Becker and Dr. Stephanie Murphy join me as we discuss the notion of scientific consensus, concerns with scientific research today, the fascinating human mind when it comes to placebo (and nocebo effects), Stephanie's experience getting her Ph.D, and much more. The show was almost entirely off-the-cuff, as the outline wasn't even touched upon. It was a fantastic discussion.
If you enjoyed this broadcast and appreciate the work we do, please consider contributing financially. You can make a one-time PayPal donation by clicking the image above, you can contribute via Patreon using the image below, or you can use the buttons on the sidebar to toss us some Bitcoin, sign up for a monthly contribution, gift us something off of our Amazon wishlist, or support us through our various affiliate links, such as Audible.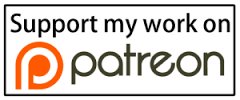 Show Notes:
Check out Part 1 of this series
Purchase the Direct Action Series
---

Podcast: Play in new window | Download
Subscribe: Apple Podcasts | Android | Email | Stitcher | TuneIn | RSS