Reformism Does Not Work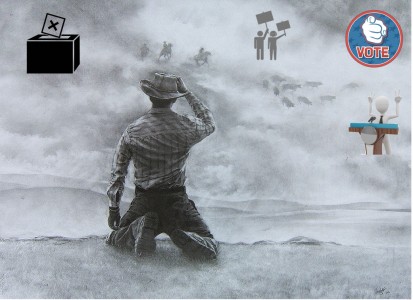 Below is Kyle Rearden's series on reformism. The first will be the anthology and the audiobook, and the individual articles will be below.
---
**Note: It's recommended that you download the MP3 for better performance. To do so, click the "Download" button (below the player) and right click anywhere on the black background and click "Save As". Thanks for your understanding.
Download this spoken discourse. (MP3)
---
Should You Avoid the News Cycle
Download this spoken discourse. (MP3)
---
Download this spoken discourse. (MP3)
---
Should You Write a Letter to the Editor
Download this spoken discourse. (MP3)
---
Writing Your Congressman Does Not Work
Download this spoken discourse. (MP3)
---
Download this spoken discourse. (MP3)
---
Download this spoken discourse. (MP3)
---
Download this spoken discourse. (MP3)
---
Grassroots Lobbying Does Not Work – A Review of Christopher Cantwell's Anarcho-Lobbying Series (Season One)
Download this spoken discourse. (MP3)
---
Running for Public Office Does Not Work – Why Infiltrating the State is Foolish
Download this spoken discourse. (MP3)
---
Filming Government Agents Does Not Work
Download this spoken discourse. (MP3)
---
Suing the Government Does Not Work: Lawsuits Are Not Useful for Securing Your Liberty
Download this spoken discourse. (MP3)
---
The Activist Legal Defense Fund Scam
Download the LUA Radio interview we did with Kyle on this topic. (MP3)
---
Jury Nullification Does Not Work
Download this spoken discourse. (MP3)
---
Reformism Does Not Work: A Critique of Political Activism
Download this spoken discourse. (MP3)