Meme of the Day Courtesy of Charlie Kelly
I'm a pretty huge fan of It's Always Sunny in Philadelphia and the scene below is one of my favorites. In the spirit of culture jamming, I decided to change "on the English language" to "economics in general" and give Danny DeVito a little jab since he endorsed Barnie Sandlers last month. And with that said, enjoy and share!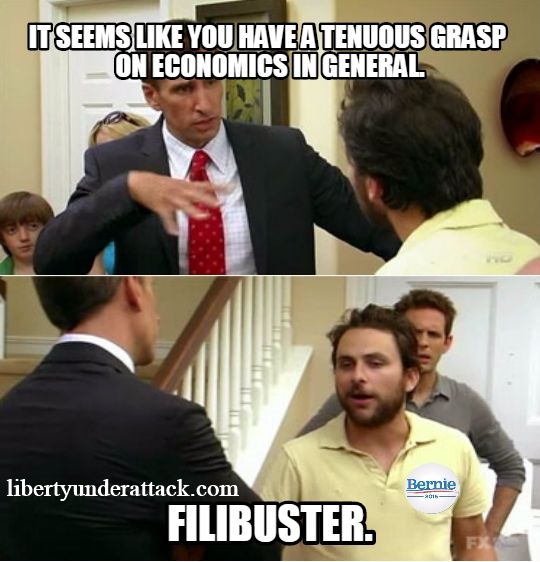 ---
For more great content like this, please consider donating to Liberty Under Attack, as today is our one year anniversary of launching LUA Radio. Alternatively, sign up for a free trial through Audible, receive a free audiobook, and help support us in the process. Lastly, make sure to sign up for LUA email updates.