LUA Radio 9.25: The Consequences of Equality with Matt Battaglioli

In this broadcast of Liberty Under Attack Radio, we were joined by Matt Battaglioli, the author of the recently released book, The Consequences of Equality.
We discussed his book, some of the controversial subjects discussed therein (i.e. closed borders, racial differences), and then went relatively deep into philosophy and economics; namely, Hans-Herman Hoppe's argumentation ethics, why Austrian economics is important, Immanuel Kant's influence on it and whether that's something worthy of notice, as well as his reading recommendations for someone just getting their feet wet in these fields, and much more.
If you enjoyed this broadcast and appreciate the work we do, please consider contributing financially. You can make a one-time PayPal donation by clicking the image above, you can contribute via Patreon using the image below, or you can use the buttons on the sidebar to toss us some Bitcoin, sign up for a monthly contribution, gift us something off of our Amazon wishlist, or support us through our various affiliate links, such as Audible.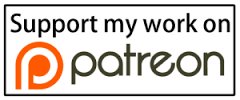 Show Notes:
Purchase Matt's book and support LUA in the process
Argumentation Ethics Anthology
Hoppe's My Battle With the Thought Police
Kinsella's Interview with Tom Woods on Argumentation Ethics
The Truth About Central Banking and Business Cycles by FEE
Buy the FULL, ad-free Direct Action Series for $10: Email me, [email protected] or message me on Fascistbook.
Buy an LUA voluntaryist koozie
---

Podcast: Play in new window | Download
Subscribe: Apple Podcasts | Android | Email | Stitcher | TuneIn | RSS