Crypto-Week, Part 2.1: Dot-Bip with Michael W. Dean (LUA Podcast #9, 12/11/16)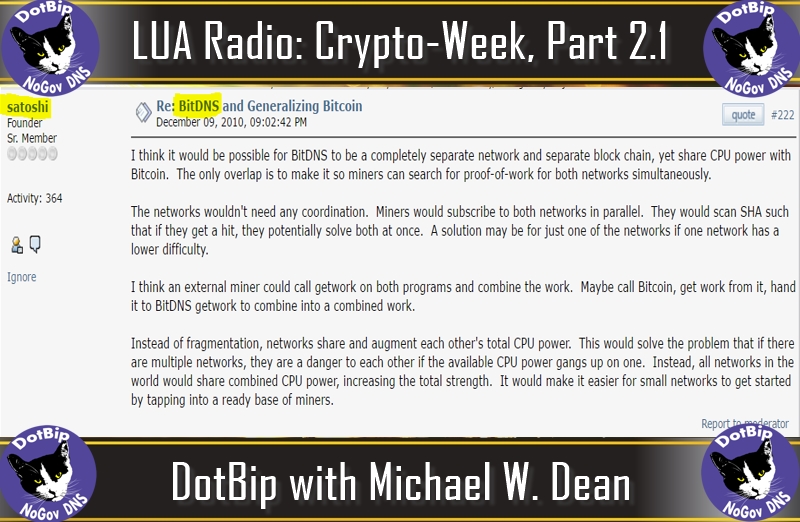 Part 2.1 of #Crypto-Week features the latter part of my interview with Michael Dean, a co-founder of the Freedom Feens Radio Show, which I am now a rotating co-host on. We discussed Dot-Bip, another BipCoin project whose goal is to strip away the monopoly on domain addresses and ensure free speech on the Internet through decentralized DNS's, otherwise known as domain name systems. You know, like "LibertyUnderAttack.com," or "BipCoin.org," only stored on the BipCoin blockchain, rather than ICANN, the avenue governments use to shut down websites. Jason joined me in the conclusion as we provide our closing thoughts.
Find the show on iTunes, Stitcher, Tunein Radio, and Google Play (or click here for other ways) and use the buttons on the sidebar to contribute to LUA!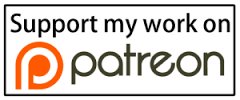 [If the player doesn't work, please click the hyperlink below.]
Show Notes:
Crypto-Week, Part 1: An Introduction to Crypto-Currencies and Encryption
Crypto-Week, Part 2: BipCoin with Michael W. Dean
---
No Fields Found.

Podcast: Play in new window | Download
Subscribe: Apple Podcasts | Stitcher | Email | TuneIn | RSS