Crypto-Week, Part 2: BipCoin with Michael W. Dean (LUA Podcast #8, 12/8/16)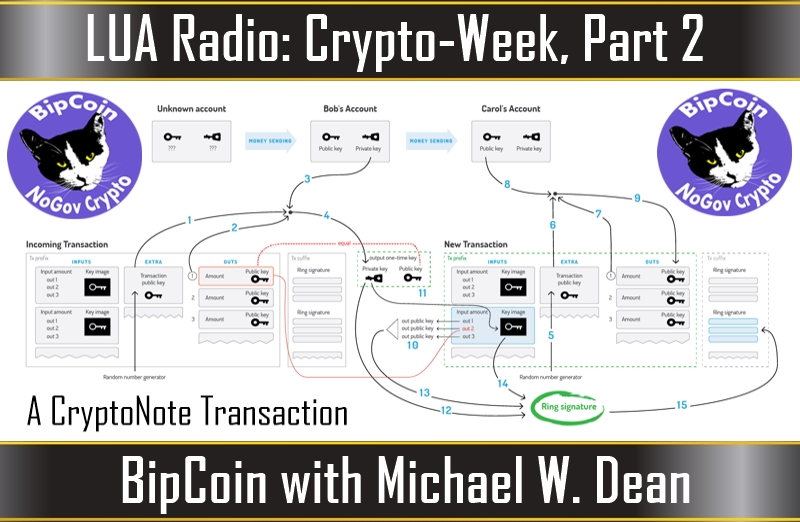 This part two of #Crypto-Week features an interview with Michael Dean, a co-founder of the Freedom Feens Radio Show, which I am now a rotating co-host on. We discussed his new CryptoNote based crypto-currency called BipCoin. Subjects include: how it came intro fruition, what CryptoNote technology does, the differences between BipCoin and Bitcoin, the ease of mining on normal computers, and much more. Jason also joins me for the conclusion to provide us with his thoughts.
This was an extremely fun interview that should peak your interest into this relatively new crypto-currency. Keep a lookout for part two of my interview with Michael on DotBip that will be released this Sunday.
Find the show on iTunes, Stitcher, Tunein Radio, and Google Play (or click here for other ways) and use the buttons on the sidebar to contribute to LUA!
Note: I mentioned in the conclusion that we aren't looking for more co-hosts, but I honestly wouldn't be adverse to another, as long as it is a good fit.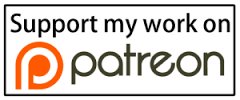 [If the player doesn't work, please click the button below.]
Show Notes:
Crypto-Week, Part 1: An Introduction to Crypto-Currencies and Encryption
"The IRS Just Declared War on Bitcoin Privacy" (FEE Article)
---
No Fields Found.

Podcast: Play in new window | Download
Subscribe: Apple Podcasts | Stitcher | Email | TuneIn | RSS