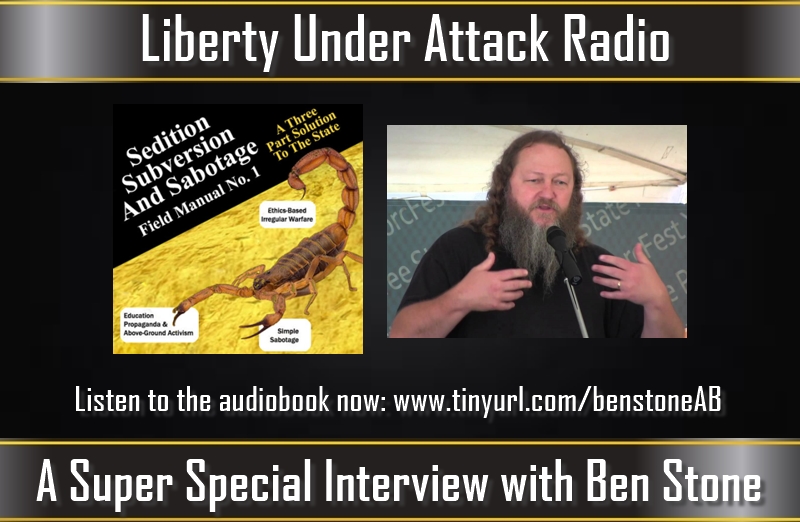 On this episode of Liberty Under Attack Radio, we are pleased to welcome the one-and-only Ben Stone to the program. We discuss his book and one aspect I disagree with him on (that is, peaceful parenting being a subset of agorism), why secession is not only worthless, but counter-productive, why killing government agents is a necessary prerequisite to a peaceful society, and his new entrepreneurial venture, Freedom Bed and Breakfast (now Room for Freedom).
Click here to listen to the audiobook of his book, produced and narrated in part by Liberty Under Attack Publications!
Note: This podcast is in line with the decision in the Brandenburg v. Ohio case, 395 US 444 (1969)–there is no incitement and no targeting of specific individuals, and is thereby free speech.

Podcast: Play in new window | Download
Subscribe: Apple Podcasts | Android | Email | Stitcher | TuneIn | RSS
Show Notes:
Support their IndieGoGo campaign!
Visit their website
"Like" their page on Facistbook
Ben's Website
---
No Fields Found.