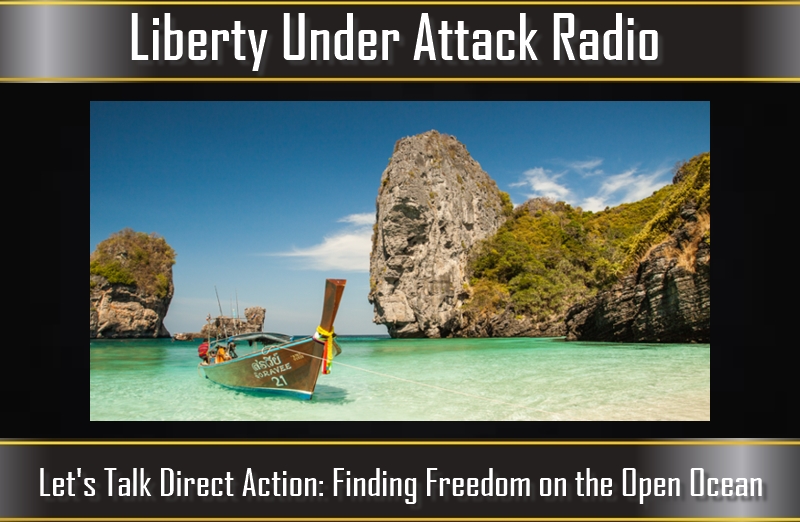 On this episode of Liberty Under Attack, we talk direct action once again. I start by laying out the issues with living on land, such as taxes/regulations, governments claiming ownership/jurisdiction over the large majority of it, more contact with the bludgies (aka government agents), and more. I then lay out some possibilities of subverting those issues, while still living on land.
But, for those who are open to the idea finding freedom on the open ocean, I then lay out a number of ways to find freedom on the high seas, which include: minimalist sailboating, dropping anchor right into international waters, living on a deserted island, living on a submarine, and much more. What's even more significant is the minimal sacrifice that is needed to pursue these options–advancements in technology allow you to still have many of the amenities you currently have.
As an aside, this was also our inaugural episode on Truth Frequency Radio! This will be huge for LUA as they have one of the largest listening audiences for alternative media.
Please enjoy, share, and leave us a positive review on iTunes if you feel so inclined.

Podcast: Play in new window | Download
Subscribe: Apple Podcasts | Android | Email | Stitcher | TuneIn | RSS
Show Notes:
Vonu: The Search for Personal Freedom
Jon Fisher's The Last Frontiers on Earth: Strange Places You Can Live Free
---
No Fields Found.