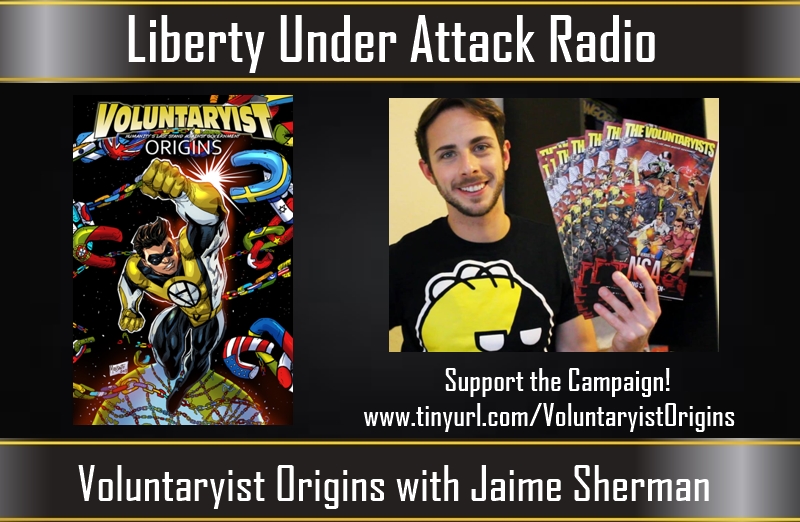 On this episode of Liberty Under Attack, we welcome back Jaime Sherman, the founder of the Voluntaryist Comic Books, to discuss Voluntaryist Origins, the newest installment of the series. He fills us in on how Captain Voluntaryist came to the philosophy, how culture jamming furthers the cause of freedom, and what we can expect in the future. We conclude by discussing his next project, namely taking down the public schools.
Please enjoy the discussion, contribute to the IndieGoGo campaign, and share this podcast far and wide!

Podcast: Play in new window | Download
Subscribe: Apple Podcasts | Android | Email | Stitcher | TuneIn | RSS
Show Notes:
First Interview with Jaime
Voluntaryist Origins IndieGoGo Campaign
Volcomic (The Main Website)
---
No Fields Found.