LUA Radio Special Edition 1.25.16: Privatizing Security w/ Kyle Rearden
On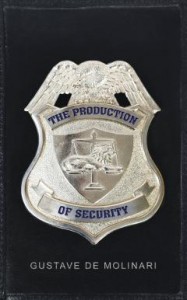 last night's edition of the direct action series, there was a time zone confusion and we were unable to get to other subjects that we wanted to discuss, namely Gustave de Molinari's The Production of Security and Roger Roots' Are Cops Constitutional?. There were also some technical difficulties near the end, which led to an abrupt ending, lacking the necessary conclusion.
For that reason, we decided to do a special edition of LUA Radio, to provide more information on the subject. Enjoy.
The sources referenced in the video will be provided below for your convenience.
---
Download this broadcast in MP3 format.
Download this broadcast in MP4 format.
---
Links:
DAS #4 w/ Commander Dale Brown
Transcription/Audio of Commander Dale Brown on Muslims in Michigan
The Production of Security Audiobook and PDF
Are Cops Constitutional? Audiobook and PDF
Article 7, Section 4 of the Illinois Constitution
American Hypocrisy: The Constant Violation of Title 4 Flag Code
The United Police States of America broadcast w/ Kyle Rearden
---
For more great content and events like this, please consider donating to Liberty Under Attack. Alternatively, sign up for a free trial through Audible, receive a free audiobook, and help support us in the process. Lastly, make sure to sign up for LUA email updates.