LUA Radio Promo 6/23: Brett Veinotte, School Sucks Project
On the Thursday edition of Liberty Under Attack Radio, we will be joined by Brett Veinotte from the School Sucks Podcast to discuss government indoctrination (public schooling). Tune in live at 7pm CST at the Freedom Phalanx Radio Network.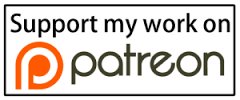 Notes:
The song heard in the intro/outro is Call to the Warrior by Affiance.
---
For more great content like this, please consider donating to Liberty Under Attack. Alternatively, sign up for a free trial through Audible, receive a free audiobook, and help support us in the process. Lastly, make sure to support LUA via Patreon.
Subscribe to Blog via Email