LUA Radio 7.24: Secession w/ Gary Hunt

On this broadcast of Liberty Under Attack Radio, we discussed the controversial subject of secession.
In the first three segments, Gary Hunt from the Outpost of Freedom joined us to cover the history of secession the United States, the legality of it, and also the ramifications if a state were ever to secede. Near the end of segment, we also got into some applications of the non-aggression principle in the event of secession, which included some hypotheticals.
In the final segment, we provided the philosophical arguments against secession from a propertarian anarchist perspective.
If you found this broadcast valuable, please consider contributing financially. You can make a one-time donation by visiting www.paypal.me/LUAradio, or you can visit the website, www.libertyunderattack.com, to make a monthly contribution, shoot us some Bitcoin, support us through our various affiliate links and Patreon, or buy us something off of our Amazon wish list.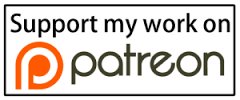 Links:
Check out Gary's blog
---
For more great content like this, please consider donating to Liberty Under Attack. Alternatively, sign up for a free trial through Audible, receive a free audiobook, and help support us in the process. Lastly, make sure to support LUA via Patreon.

Podcast: Play in new window | Download
Subscribe: Apple Podcasts | Android | Email | Stitcher | TuneIn | RSS