LUA Radio 6.9 DAS #18: Law in an Anarchist Society/Freeganism

On this broadcast of Liberty Under Attack Radio, we hosted the 18th edition of the direct action series. In the first segment, we gave a look and listen to Graham Wright's "Law Without Government" presentation, and concluded the first hour with an open floor discussion on law in an anarchist society.
In the second hour, Kyle Rearden from The Last Bastille blog joined us to discuss freeganism and dumpster diving. It was certainly an interesting discussion.
If you appreciate the work put into this broadcast and the website, please consider contributing financially. You can make a one-time donation by visiting www.paypal.me/LUAradio or you can visit the website for other options.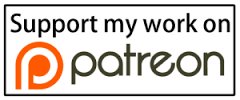 Links:
Law Without Government presentation
Check out Kyle's blog
Kyle's article on living frugally
Kyle's article on corporate consumerism
Kyle's freeganism article: https://tinyurl.com/freeganismprimer
Check out "Vonu: The Search for Personal Freedom"
Contribute via Patreon
---
For more great content like this, please consider donating to Liberty Under Attack. Alternatively, sign up for a free trial through Audible, receive a free audiobook, and help support us in the process. Lastly, make sure to sign up for LUA email updates.
Subscribe to Blog via Email

Podcast: Play in new window | Download
Subscribe: Apple Podcasts | Stitcher | Email | TuneIn | RSS