LUA Radio 6.19 DAS #21: Simon Jestering w/ Kyle Rearden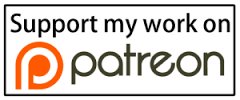 On this broadcast of Liberty Under Attack Radio, things didn't necessarily go as planned, but we still hosted the 21st edition of the direct action series.
Derrick Broze was supposed to join us to discuss freedom cells for the first two segments, but we decided to pre-record the interview a few hours before the start of the show—let's just say, a number of technical difficulties prevented that plan from coming into fruition. Although, I do have the interview and will get that out as soon I can onto the YouTube channel, as well as the archive feed (Tunein Radio, iTunes, etc.).
That said, Kyle Rearden joined us in the first hour to discuss Simon Jestering, a narrower version of culture jamming. We laid out the philosophy behind it, how to do it, and why Simon Jestering is important.
If you enjoyed this broadcast, please consider donating to Liberty Under Attack—just visit www.paypal.me/LUAradio to make a one-time PayPal donation, or visit the website to make a monthly PayPal contribution or if you want to toss us some Bitcoin.
Links:
Simon Jester Flyers, Pamphlets, Templates
"A Primer on Simon Jestering"  (click  here for the spoken discourse)
View The Freedom Umbrella of Direct Action
YouTube channel to view Broze Interview
---
For more great content like this, please consider donating to Liberty Under Attack. Alternatively, sign up for afree trial through Audible, receive a free audiobook, and help support us in the process. Lastly, make sure tosupport LUA via Patreon.
Subscribe to Blog via Email

Podcast: Play in new window | Download
Subscribe: Apple Podcasts | Stitcher | Email | TuneIn | RSS