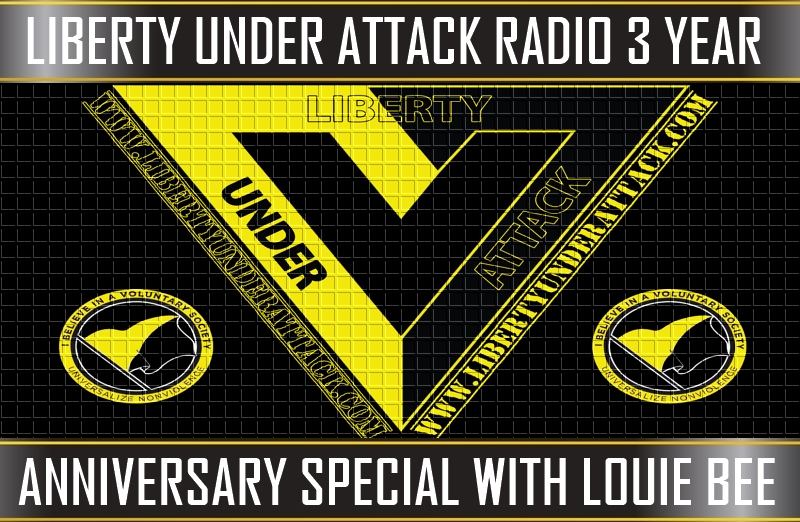 Podcast: Play in new window | Download
Subscribe: Apple Podcasts | Android | Email | Stitcher | TuneIn | RSS
This podcast was recorded on Feb. 8th, 2018, the three year anniversary of Liberty Under Attack Radio's debut show on the Freedom Phalanx Radio Network. So, we decided to do a special edition of the podcast; I had nothing planned, but just wanted to get some folks together to have some fun and take a look at all of the progress we've made in 3 years assisting our listeners with increasing their own personal freedom, among other things.
Louie told some jokes (some more appropriate than others), and Jason Boothe and Jason Paradise joined to celebrate the milestone. 3 years, ya'll; looking forward to another 3!
---
Support this podcast!
We've been around since February of 2015, far longer than the wide majority of alternative media outlets, podcasts, and blogs. Since our inception, we've made every effort to provide our listeners and readers with high quality content that brings value to their lives–mostly in the form of increased personal freedom.
We appreciate all those who have supported us financially and hope it continues–hell, we hope it grows to become a self-supporting operation. If you would like to support us financially, click here. You can also purchase a custom LUA Direct Action > Political Crusading t-shirt– Large only.
Thanks so much in advance!
---
No Fields Found.