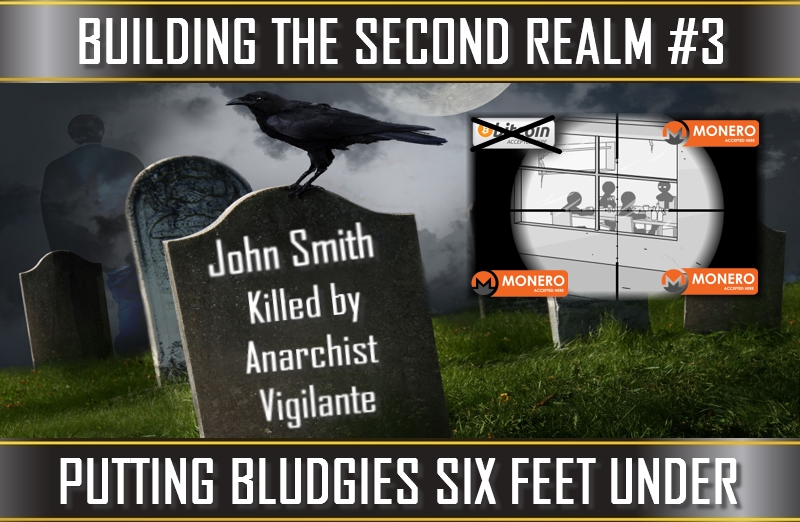 Podcast: Play in new window | Download
Subscribe: Apple Podcasts | Android | Email | Stitcher | TuneIn | RSS
In this episode of Liberty Under Attack Radio, I continue a short miniseries to end 2017 and begin 2018 titled "Building the Second Realm." The idea is to begin this new year with a refocusing on strategies in this pursuit for personal freedom/vonu (becoming as invulnerable to coercion as humanely possible).
As I did last week, I begin by providing a more thorough introduction on various components of the Second Realm. Then, I am joined by the great Ben Stone and Jason Boothe in an attempt to answer the questions: can killing bludgies in the pursuit of true justice influence individuals to join the Second Realm? And, can it help to maintain the safety and viability of the Second Realm?
To elaborate, we connect the strategies of anarchist vigilantism, assassination politics, and avenging angels short miniseries to Ben's book and discuss how these things can help in building the Second Realm. And don't worry, it's full of great stories, analogies, and metaphors, as those who have listened to Ben before will expect.
The technology for the Second Realm is here…what are you waiting for?
Please enjoy this conversation, share the podcast around, and consider financially supporting the podcast–we need YOUR help to keep this going. You can become a patron on Patreon for exclusive content by clicking the image below. You can also donate crypto-currencies by clicking here.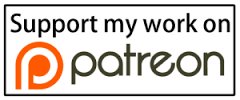 Show Notes:
LUA Podcast #57: Anarchist Vigilantes — An Idea for Real Justice
LUA Podcast #58: Anarchist Vigilantes, Assassination Politics, & Avenging Angels
[Ben's Book/Audiobook] Sedition, Subversion, and Sabotage
The Second Realm: Book on Strategy