Podcast: Play in new window | Download
Subscribe: Apple Podcasts | Stitcher | Email | TuneIn | RSS
JW is a long-time software security expert, developer, entrepreneur, Bitcoin maximalist, and Austrian economist. In our discussion today, we talk about:
Why crypto-anarchism (building tools) is the best path towards freedom
The problem with anarcho-capitalists, Austrian economists, and other "theorists"
Bitcoin's security vulnerabilities
The scaling "solutions" proposed in Bitcoin -Increased privacy in Bitcoin is coming soon
Why code illiteracy is stupid
The seemingly endless opportunities for developers/programmers
Mathbot, his entrepreneurial venture to teach kids/adults math and programming FOR FREE
The way government schools bastardize math for children
And much more…
---
PRE-ORDER MY BOOK, VONU: A STRATEGY FOR SELF-LIBERATION AND GET A FREE COPY OF #AGORA! (Offer available until my book ships)
---
Please enjoy this conversation, share the podcast around, and consider financially supporting the podcast–we need YOUR help to keep this going. You can become a patron on Patreon for exclusive content by clicking the image below. You can also donate crypto-currencies by clicking here.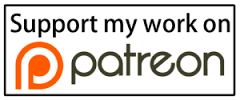 Show Notes:
JW's YouTube Channel
MathBot.com
Bitcoin Threat Model by JW