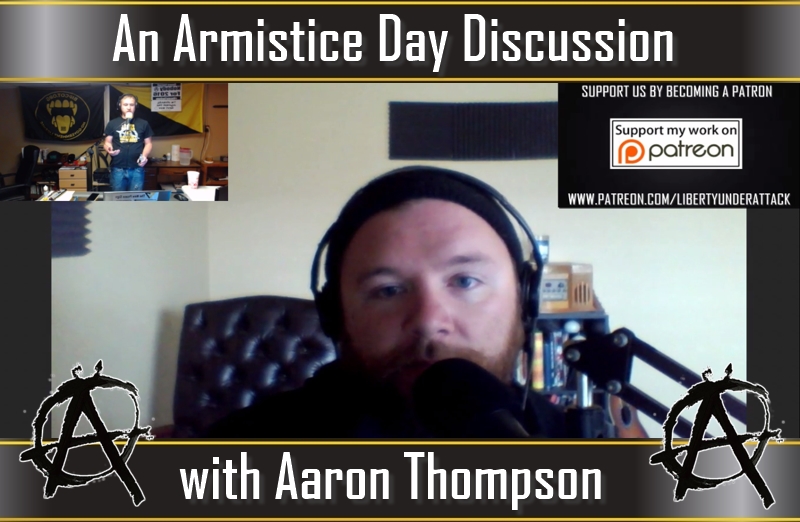 Podcast: Play in new window | Download
Subscribe: Apple Podcasts | Android | Email | Stitcher | TuneIn | RSS
On this episode of Liberty Under Attack Radio, I'm joined by Aaron Thompson, host of the Liberty Lampoon podcast, to discuss some subjects of his choosing. We discuss Armistice Day, the mass murder known as war, freedom holidays, the efficacy of educational efforts, the endless justifications statists make for abhorrent acts, the importance of culture jamming, and much more.
This was a spur of the moment, off-the-cuff discussion that I found highly valuable. We sure hope you do as well!
Please share this podcast around and consider financially supporting the podcast–we need YOUR help to keep this going. You can become a patron on Patreon for exclusive content by clicking the image below. You can also donate crypto-currencies by clicking here.