Adventures in Illinois Law: Witnessing Tyranny Firsthand
An Anthology
---
Note: The gaps in between individual articles and the audio levels vary. Please bear with us as we locate an audio/video editor to join the LUA team. Enjoy.
Download this audiobook. (MP3) – Download this anthology in PDF format.
---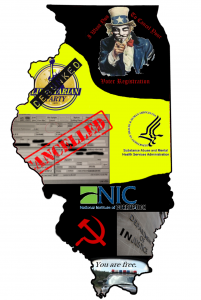 Within this post, you will find my anthology and audiobook on my Adventures in Illinois Law series. Please read, share, and redistribute. All that I ask is credit to the author. I hope my firsthand experiences with tyranny assist you or the ones you love in escaping the death trap known as Statism.

Podcast: Play in new window | Download
Subscribe: Apple Podcasts | Stitcher | Email | TuneIn | RSS