2016 Illinois Voter Unregistration Drive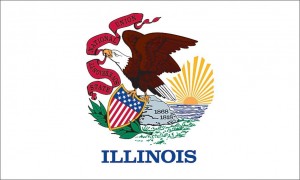 Are you currently residing in The Communist State of Illinois? Are you sick and tired of despotic government? Are you prepared to revoke your consent to be governed by tyrants? Then, perhaps you are ready to cancel your voter registration in Illinois!
If that sounds like you, say that you're "going" on the event page and share it with your friends and family!
---
What you need to know:
26 IL ADC 216.50(c): "An election authority shall cancel the Voter Registration Application or Voter Registration Card of a voter upon receipt of a request in writing from the voter to do so."

More simply put, just go to your local election authority and request in writing to have your name removed from the voter registration list.

My experiences:
---
More Information:
This voter unregistration drive is conducted in the spirit of solidarity with the broader Vacate the Vote event.
Known state events for outside of IL: Texas
---
For more great content and events like this, please consider donating to Liberty Under Attack. Alternatively, sign up for a free trial through Audible, receive a free audiobook, and help support us in the process. Lastly, make sure to sign up for LUA email updates.