Cancelling the Voter Registration: Success in Michigan!
By: Shane Radliff
October 4th, 2016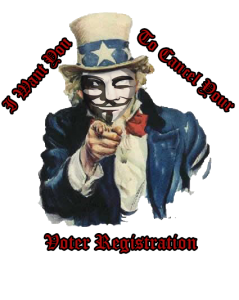 Cancelling your voter registration is a method of direct action; more specifically, it is a legal remedy that can be used to implement strategic withdrawal. Rather than just being a non-voter or ex-voter, cancellation essentially gives the middle finger to the State and tells them that you refuse to voluntarily participate in this corrupt cycle of subjugation.
Since I discovered and utilized this legal remedy in Illinois, it is something I have put a lot of work into and is also something that I promote often. The next step in the big scheme of things is to prove its efficacy in all 50 states. Up to this point, we've successfully confirmed it in three: Illinois, Texas, and Indiana.
Well, as of today, there are now four, thanks to a listener/reader successfully cancelling in Michigan.
If you're interested in cancelling yours, please view this PDF that I put together which contains the legal process for 39 states.
Below is the redacted proof of cancellation. Thanks to this individual for their service, and congratulations on the success!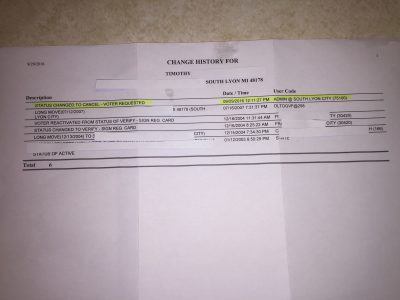 ---
For more great content like this, please consider donating to Liberty Under Attack. Alternatively, sign up for a free trial through Audible, receive a free audiobook, and help support us in the process. Lastly, make sure to support LUA via Patreon.