We've been around since February of 2015, far longer than the wide majority of alternative media outlets, podcasts, and blogs. Since our inception, we've made every effort to provide our listeners and readers with high quality content that brings value to their lives–mostly in the form of increased personal freedom.
We appreciate all those who have supported us financially and hope it continues–hell, we hope it grows to become a self-supporting operation. If you would like to support us financially, here's how you can do so: use the buttons on the sidebar for one-time or monthly PayPal contributions, or use the images/addresses below to donate Bitcoin/Monero or to support us monthly via Patreon.
Thanks so much in advance!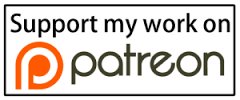 Monero: 41nCw95GoHygmcERuFFzfmRd3gPDh5vVpBf3Jg3sQPf5EJHUnehZyJn12o35NYYbtzfdbBnBWvkbZeQk5nbSkySRUbJfUos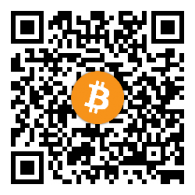 Bitcoin: 15Bdzduwt92jYFGFaK2NSkPYFTaLbtonJg